Have you decided to separate from your spouse? If so, you might want to choose separation mediation Ontario services. Sometimes lack of effective communication results in misunderstanding which may prompt you to decide on separating from your spouse. Hence, it is suggested to opt for separation mediation Ontario to effectively communicate under the guidance of a mediator to resolve your issues. This will also save you crucial time and money.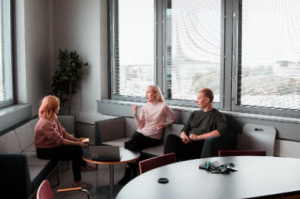 At Virtual Mediation Solutions, we offer separation mediation services to our clients and help them resolve crucial issues such as matrimonial home, equalization of property, child support, parenting plan, and more. Here's how you can prepare for a separation mediation Ontario session effectively. 
Find the Right Mediator
A professional, certified, and experienced mediator can assist and guide your mediation session effectively. They can assist you and your spouse to agree on different aspects of separation. Chantelle Keating, the owner and founder of  Virtual Mediation Solutions, has the experience, credentials and professional approach that you need for effective and fair mediation.

Have an Open Mind
When you enter a separation mediation Ontario session, make sure to have an open mind. Sometimes you may get things done your way, sometimes you might have to adjust. Remember, at the end of this separation mediation, you aim to amicably separate from your partner and have the best arrangement for your child(ren), if any. 
Gather Everything
To ensure that your mediation sessions are successful, you need to gather all the property and asset information including debts. You need to be ready to disclose all this during the mediation session. Remember, every tiny detail about your finances and assets can play a crucial role in the final agreement. 
Be Realistic
When it comes to the distribution of assets and equalization of property, make sure to have realistic expectations. For example, when you talk about a matrimonial home, make sure to discuss the expectations realistically. For example, who will own the matrimonial home? Who will pay for the maintenance? Do you both want to sell this home? If so, do you have an experienced realtor to assist you in getting a good price? 
Be Ready to Adjust and Sacrifice
There are high chances that your family and friends will try to tell you what is fair and what's not. Make sure to not be influenced by this during the separation mediation Ontario session. You might not get everything that you want, so be ready to make sacrifices and adjust.
Think about Your Kids
If you have a child(ren), think about them when setting the terms of the separation agreement. Your separation from the spouse is also a tough time for your child(ren). So, consider having the child(ren) access and visitation to be flexible. Remember, you always want the best for your kids. 
Review the Separation Agreement
Make sure to thoroughly review the separation agreement with your lawyer before you sign it. This will ensure that the mediation is successful. If you want to know more about separation mediation and opt for the services, contact us at Virtual Mediation Solutions.
Visit our website to know more.