When you finally decide to file for a divorce, you can be filled with feelings of uncertainty. You might wonder how you will complete the divorce process and come to an agreement with your spouse on different aspects of life such as finances, child access, distribution of assets, and more. In such a case, hiring a professional and certified divorce mediator Ontario will be the best choice. Contrary to popular belief, divorce mediation is less time-consuming and gives you more autonomy over how the divorce process is steered.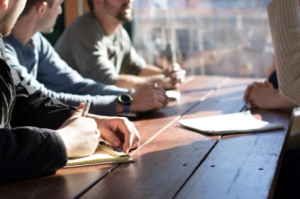 Hence, instead of having a judge at the helm, hiring a divorce mediator Ontario can be a better choice. And we at Virtual Mediation Solutions can be of assistance. We offer professional mediators who are experienced to handle complicated divorce family mediation cases. 
But we want our clients to make an informed decision. Hence, whether you hire a mediator from us or not, make sure to observe these 5 characteristics in potential mediators. 
Approachability
Your divorce mediator Ontario must be approachable, friendly, respectful, and empathetic. So, when you first meet your mediator try to notice how receptive they are to your concerns. Do they respect your emotional state? Do they have a sense of optimism? Do they seem friendly and a good listener? 
Trustworthiness
A good divorce mediator Ontario will display trustworthiness. When you attend your first meeting with your mediator try to notice how they use the information you might have shared with them. Do they use it consciously ensuring that the result is in your best interest? Are they sincere and fair? Have they kept your conversations confidential or shared crucial information with the other party without your consent? 
Perceptive
A divorce mediator Ontario must be highly perceptive to come up with creative solutions to any problem. They must be adaptable to the changing dynamics during the mediation. They must always have the best interest of their client and hence must identify risks and come up with solutions that are acceptable to both parties. 
Dedication
When a divorce mediator is dedicated to the case, they will prepare adequately before the mediation session. This will also ensure that the mediator is ready to come up with solutions that bring the best possible outcome for both parties involved. 
Impartial
A divorce mediator must also be impartial during the mediation process. They must avoid emotionally investing in the client or the process. When a mediator is impartial, they can come up with the best solutions that are in the best interests of both parties.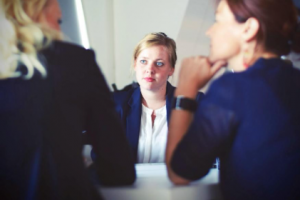 If you want to hire a professional, experienced, and certified divorce mediator in Ontario, make sure to get in touch with us at Virtual Mediation Solutions. We will be glad to be of assistance to you. 
Contact us now to know more.