Reach out today for 15 – 30 minute
Ontario Family Mediation
Mediation is sometimes necessary to resolve family disputes. At Virtual Mediation Solutions, we ensure effective family mediation services at competitive pricing. Our family mediator in Ontario, can help you with your concerns related to child support, property division, parenting plan, etc. Get to know more about our mediation services below or take a free consultation today to discuss your mediation needs.
Chantelle Keating Owner, Virtual Mediation Solutions
Accredited Family Mediator, AccFM
( Ontario Association For Family Mediation)
Your Mediation considerations may include:
New Relationship, Cohabitation Agreements
Common Law Relationship Matters
Equalization of Net Family Property
Drafting of a Memorandum of Understanding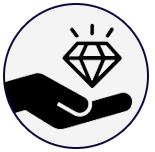 VALUE & PRICE
With mediation you will save time and create a more cohesive plan that will work best for all client's involved. You have options on various prices or packages so you will know exactly what the costs are. If more time is required you can add time with applicable fees.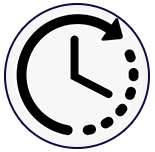 EFFICIENCY
Mediation is led by you and can be a process that requires less time, money and stress.  Courts and other sources can add more time, costs worry and conflict. VMS/Zoom mediation allows us to meet anytime, anywhere at your convenience, providing a respectful space for you to make your decisions.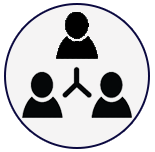 YOU CHOOSE
Mediation creates a space for the
clients to generate ideas and create solutions for your situation. It's your agenda and decisions that you create as I assist you to improve communication and generate your mediation reports and all other documents necessary.